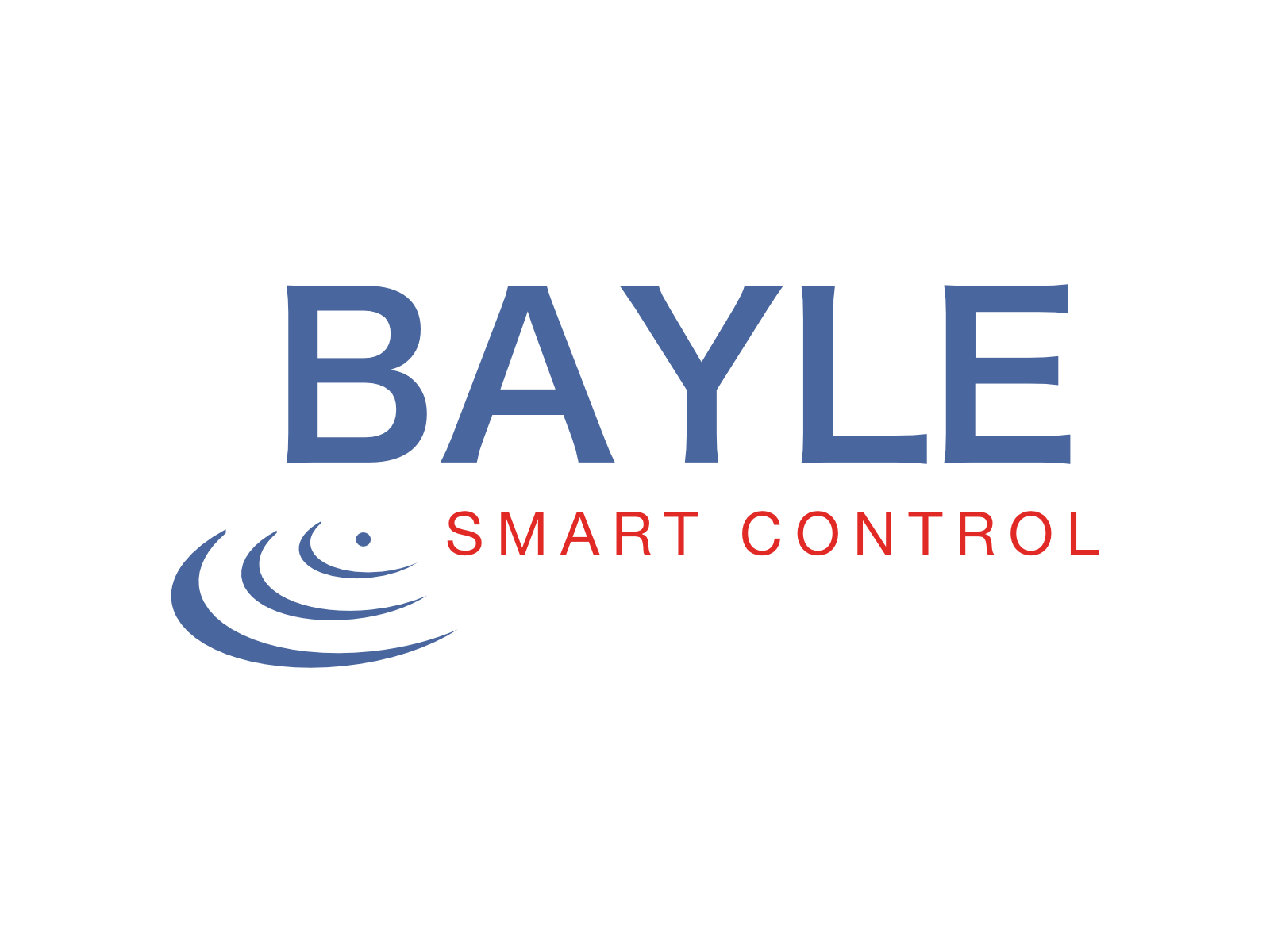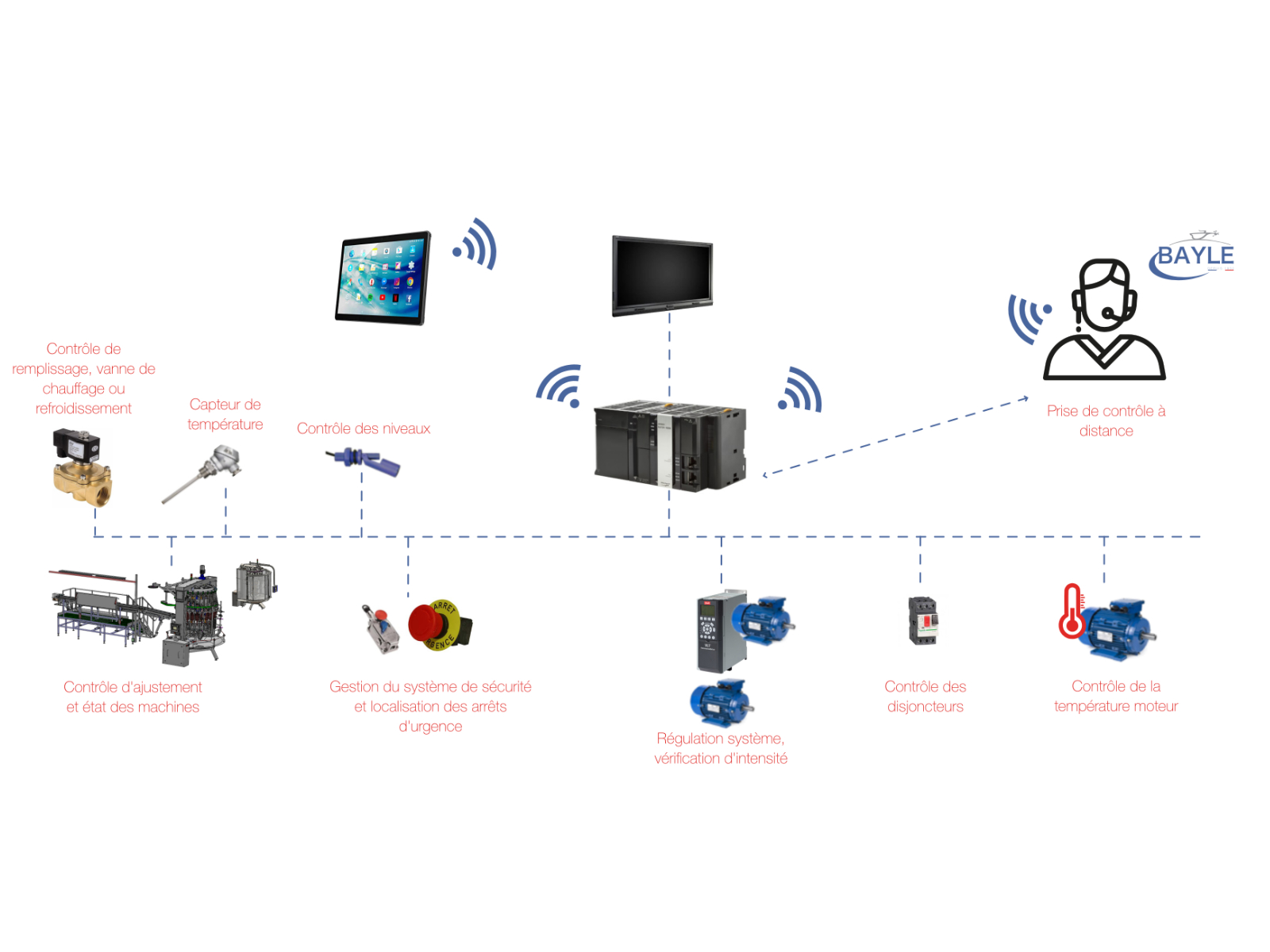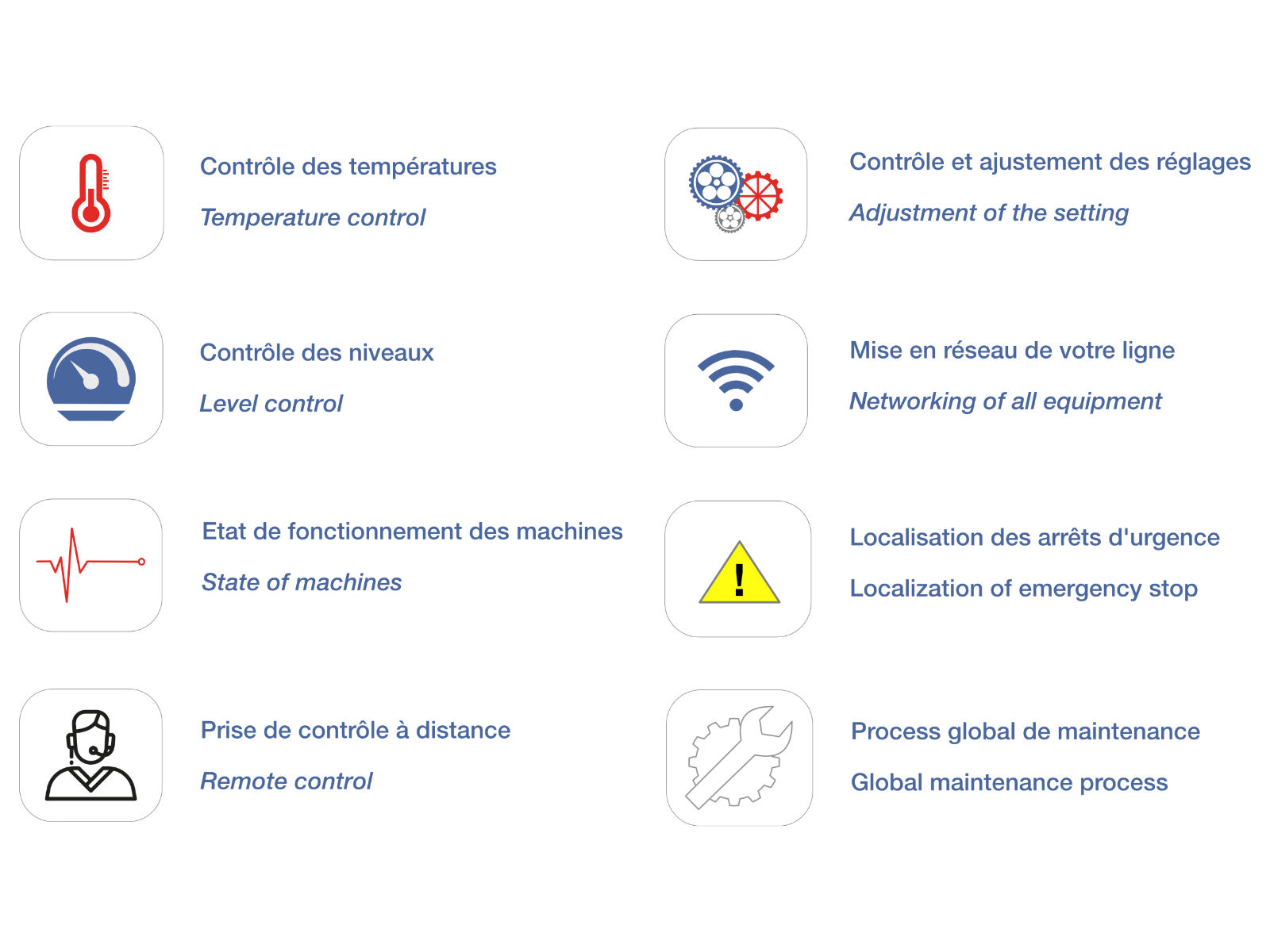 Bayle Smart Control
Simple & Intuitive
Global vision
Instant alert
Reactivity
Description
The Bayle Smart Control is an innovative control and supervision system for process. It is a global & unique solution for steering machinery and safety components.
Global processing solution from hanging to packaging of poultry: 

Control
Manage
Alert
Diagnose
Easy & Intuitive tool: The Bayle smart control is easy to pick-up and the operator does not need special skills for a simple set-up and adjustment of equipment.
Global vision : Interlinking of all the machine range centralized to a single interface.
Multi-screen interface : Shared simultaneously on multiple monitors (Tablet, smartphone, touchscreens,...)
Customer adaptability: The system adapts to the individual customer needs according to available equipment in slaughterhouse.
Reactivity: The observation, control and the diagnosis of the "hotpoint" of process is done in real time in order to insure reactivity and rapidity on performance refurbishment of equipment by maintenance team.
Instant alert: When a machine defect or localisation of an emergency stop occur, the system will notify the manager of the line by text or email in addition to the sound and the visual indication on the control screen.
Global maintenance process:

Preventive maintenance: In order to maintain an optimal performance level, The Bayle Smart Control guides you in the maintenance of equipment.
Predictive maintenance: The system controls and alerts when a machine fault is detected and then diagnoses its state of deterioration.
Corrective maintenance: The system offers tools and corrective maintenance action to return the equipment to a good working condition.
Do you want to know more about it?
Contact our sales team
Our sales department is at our disposal to answer your questions. We have an agents network around the world, so do not hesitate to contact them to speak of your project.